February is such an exciting month! Between holidays, snow, and football, so much is going on. In terms of football, though, it is not just a standard routine of multiple games. Instead, it is a series of elimination rounds with a battle between the top two teams. While the games may occur while students are at home, it is an excellent way to help bring student interests in the classroom. Whether being excited about the game, commercials, or food, there are many ways to incorporate Super Bowl fun into lessons. Thankfully, the February WebQuest Bundle is the perfect way to teach about exciting events throughout the entire month!

Teachers are under a ton of pressure to teach so many standards each year. However, teaching is about more than standards. It is about preparing students for life and creating an enjoyable school experience. Thus, the February WebQuest combines real-life aspects with academics.
Within this digital research activity, students will learn about Groundhog Day, the Super Bowl, Presidents' Day, and Black History Month! Even better, this is a no-prep activity, so everything is ready to go. The scavenger hunts include different links and videos for students to gain a wealth of information. For instance, they will learn about previous Super Bowl competitions. Additionally, they will learn when people celebrate Black History Month and why it is so important. Furthermore, students will learn how hard it is to be president and how many responsibilities the person has. Lastly, Punxsutawney Phil is a popular topic as students love to see how a groundhog predicts the length of winter. Honestly, there is so much information within this one resource!

Essential Skills within the WebQuest
The WebQuest includes many skills for students to practice. Specifically, it teaches students how to use research skills. This includes using trustworthy sites and how to find information. In a society where so much information is out, students must learn appropriate internet skills. Additionally, this means students practice tech skills, such as using the mouse. Students will also become more confident using Google Slides with the 20 included pages.
Within the activities, students will also focus on multiple academic skills. For example, they will practice fact versus option. Additionally, they will watch videos and fill out key details. By doing this, students work on summarizing skills and identifying what is most important. Likewise, students will do this through write and respond activities based upon articles.

Options for Completion
Every classroom is different. While some have students who work better independently, others benefit from groups. Thus, the February WebQuest can be completed in centers, stations, or independently. It can even be completed in language arts, social studies, or technology classes. Honestly, it is even a great activity to leave for sub plans. Ultimately, there are so many options for how to teach students all about February! You might also like this groundhog day blog post.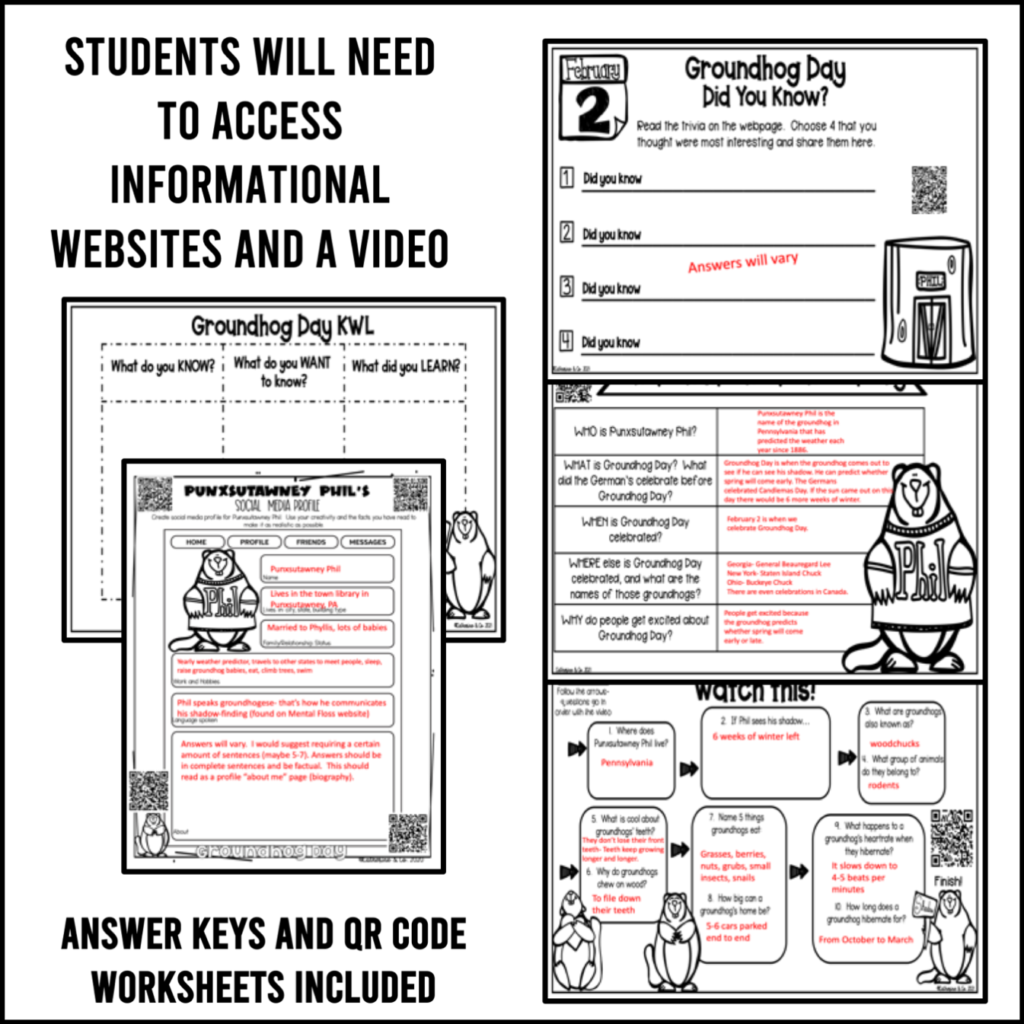 The February WebQuest will be a student-favorite activity! Honestly, it will be a great way to involve parents as students will be eager to share information. Between all of the different activities, videos, and resources, students will love the month of February.